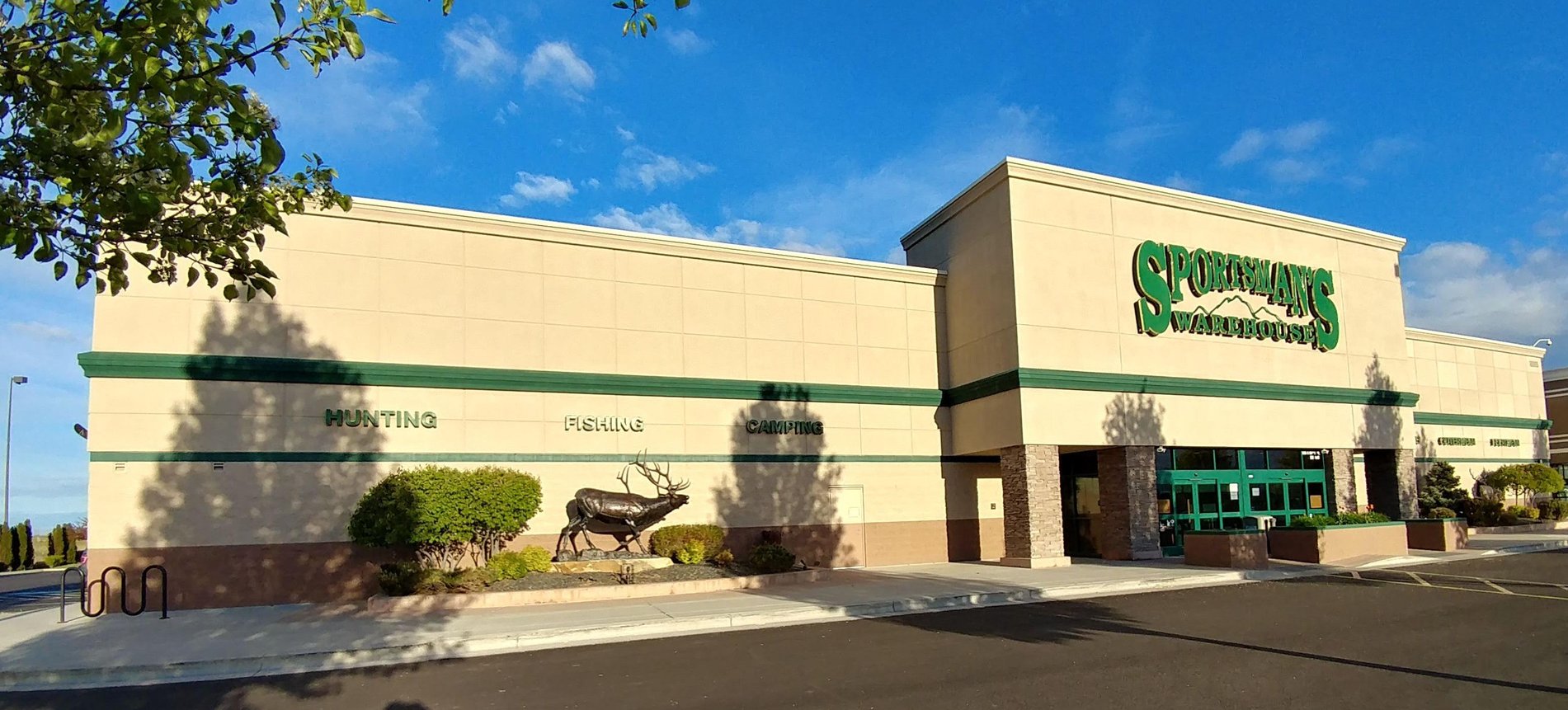 Sportsman's Warehouse

Nampa
Closed - Opens at 9:00 AM
Closed - Opens at 9:00 AM
Closed - Opens at 9:00 AM
Closed - Opens at 9:00 AM
Closed - Opens at 9:00 AM
Closed - Opens at 9:00 AM
Closed - Opens at 10:00 AM
Store Manager: Amy Marshall
Store Hours:
Store Hours:
Day of the Week
Hours
Mon

9:00 AM

-

9:00 PM

Tue

9:00 AM

-

9:00 PM

Wed

9:00 AM

-

9:00 PM

Thu

9:00 AM

-

9:00 PM

Fri

9:00 AM

-

9:00 PM

Sat

9:00 AM

-

9:00 PM

Sun

10:00 AM

-

6:00 PM
In keeping with the best practice of social distancing, while remaining open for our customers, our stores will be temporarily limited to a maximum occupancy of 50 customers at a time.
Nampa Events
Fri, Apr 03, 2020
WE'VE EXPANDED OUR BUY ONLINE PICK UP IN STORE SERVICE. As we all battle COVID-19, Sportsman's Warehouse's top priority is to keep our customers and employees safe, yet still get you the essential gear you need.* With our curbside pickup program, you can get your gear without leaving your car. Click the link for more information and full details on the program.
Learn More
Fri, Oct 23, 2020
We're looking to hire 1,000+ employees across our 100+ stores nationwide! We strive to staff our stores with locals who know about the products we sell because they use them on their own outdoor adventures. So if you love hunting, fishing, camping, or the great outdoors in general, then Sportsmans Warehouse could be a great fit for you! Plus, were not just offering a job, but also the opportunity to build a career. Many of our current employees have been with the company for 10, 20, or even 30 years. Its not uncommon for a person to start in an entry-level position in one of our stores purely as an extension of their interests in the outdoors, only to find themselves rising through the ranks and building a long-term career with the company. If hired, youll also be able to take advantage of the best employee discount in the industry! So join us at our Holiday Hiring Event, and become one of our outdoor adventure partners!
Learn More
Nampa Career Opportunities
Nampa News
Concealed Carry Classes from Legal Heat at Sportsman's Warehouse
Thu, Nov 07, 2019
Legal Heat offers concealed carry courses at many of our stores, classes are being scheduled and updated regularly. Click the link to find the next class at your local Sportsman's Warehouse! Legal Heat is one of the nation's leading firearms instruction and firearms law publishing firms. Since its founding in 2006, Legal Heat has qualified more than 150,000 people for their concealed carry permits. Legal Heat's CCW course curriculum has been developed by some of the nation's top firearms law attorneys who are firearms instructors themselves. All Legal Heat instructors are highly experienced experts in the safe and legal use of firearms and have legal, military, law, or other related professional backgrounds, and are insured and certified. Legal Heat specializes in offering non-intimidating CCW classes that deliver an exceptional amount of information in an entertaining format that makes getting CCW permits a pleasure and not a chore.
Learn More
Learn More & Apply for an Explorewards Credit Card!
Tue, Oct 01, 2019
Earn 5 points for every $1 spent at Sportsman's Warehouse and Sportsmans.com when using the Explorewards Credit Card! Click the link to learn more and apply today! GET REWARDED. GEAR UP. GO EXPLORE.
Learn More
Local Firearm Dealer Shipping Program
Mon, Jun 24, 2019
For those who may not be lucky enough to live nearby any of our stores (yet), we've started a new Local Firearm Dealer Shipping Program so you can have any of our online guns shipped to a participating FFL dealer in your area. Of course, we're still offering free Ship-to-Store from our online store to any of our retail stores that are in your neighborhood.
Learn More
Like us on Facebook
Fri, May 18, 2018
Follow us on Facebook - just search for Sportsman's Warehouse NAMPA for posts regarding sales, promotions, contests, information, and more! Then tell your friends.
Nampa Surveys
About Sportsman's Warehouse Nampa
Open since 2012, Sportsman's Warehouse in Nampa, ID is near the Lake Lowell, Lake Cascade, and Hells Canyon. National gunsmithing services are now available! If you like hunting, we're here to get you all set up with everything you need. Popular pursuits include elk, pronghorn antelope, turkey, duck, goose, coyote, wolf, rock chuck (marmot), whitetail and mule deer. If fishing is more your speed, we have all of your tackle to catch the legal limit. Common catches are trout, bass, kokanee, steelhead, sturgeon, salmon, and perch. We also carry plenty of supplies for camping, hiking, backpacking, ATV's, rafting, shed hunting, gold panning, geocaching, and target shooting. Our shop services are available to spool reels, mount and boresight rifle scopes, clean guns, cut arrows, tune bows in our 10-yard archery lane, and anything covered by your Firearm Service Plan. Whether it's a cold, snowy winter or hot summer day, we've got the seasonal accessories to fit your outdoor adventure. While you're in the area, be sure to check out local events like the Caldwell Nights Rodeo, Snake River Stampede, Cherry Festival, Boise State Football, and Meridian Speedway races.
Nearby Sportsman's Warehouse Stores