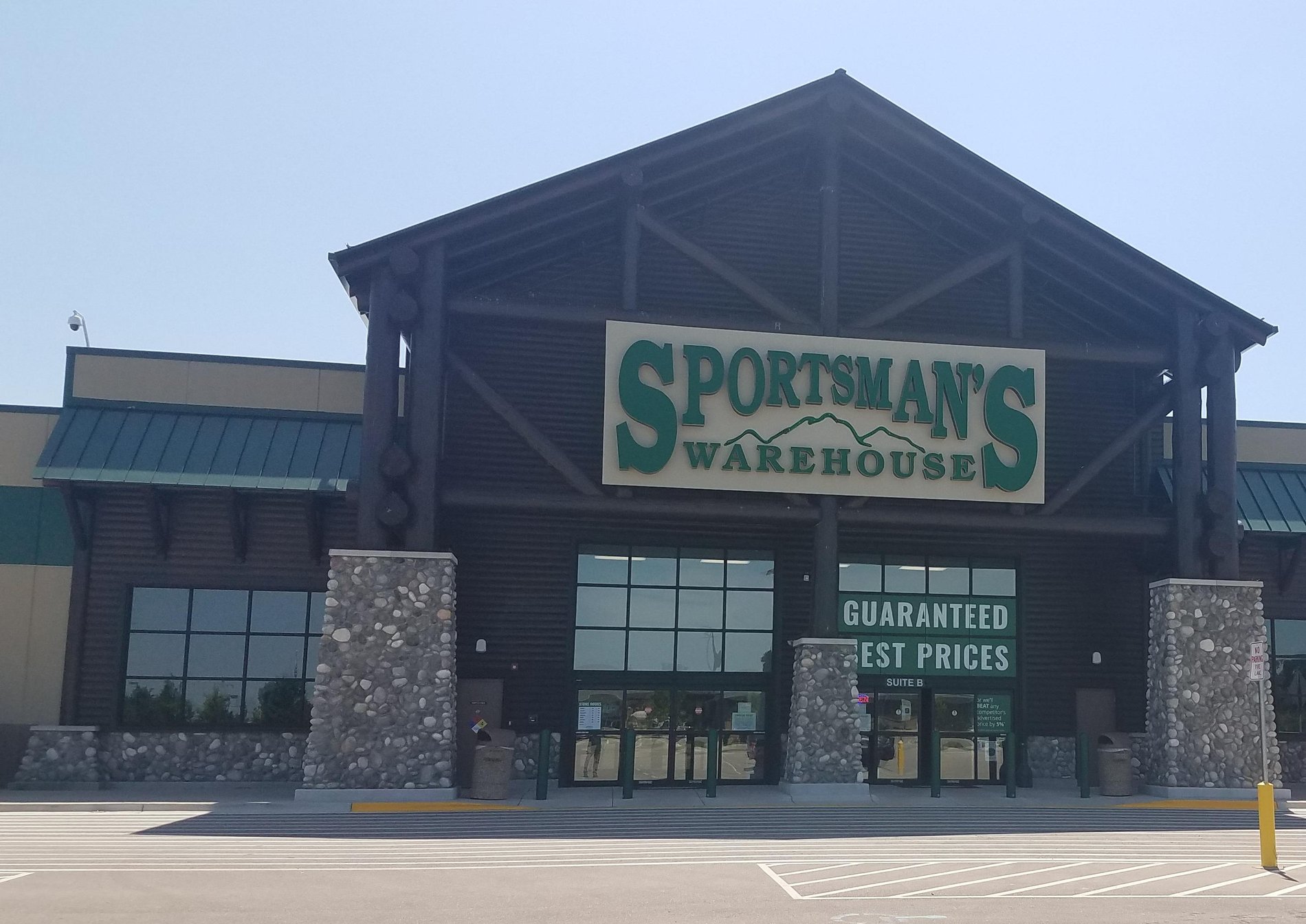 Sportsman's Warehouse

Lansing
Closed - Opens at 9:00 AM
Closed - Opens at 9:00 AM
Closed - Opens at 9:00 AM
Closed - Opens at 9:00 AM
Closed - Opens at 9:00 AM
Closed - Opens at 9:00 AM
Closed - Opens at 9:00 AM
Store Manager: Chad Steele
Store Hours:
Store Hours:
Day of the Week
Hours
Mon

9:00 AM

-

10:00 PM

Tue

9:00 AM

-

10:00 PM

Wed

9:00 AM

-

9:00 PM

Thu

9:00 AM

-

9:00 PM

Fri

9:00 AM

-

9:00 PM

Sat

9:00 AM

-

10:00 PM

Sun

9:00 AM

-

8:00 PM
Fishing Report For Lansing
View More Fishing Reports
View Less
Lansing Career Opportunities
Lansing News
We Buy & Sell Used Guns
Fri, Aug 23, 2019
Sportsman's Warehouse is excited to announce that we now buy and sell used guns at select locations. Not only do we offer three types of payout for your used guns, any used gun you buy from us is eligible for our Firearm Service Plan*. Check out the link for locations and more information!
Learn More
About Sportsman's Warehouse Lansing
Opened in 2019, Sportsman's Warehouse in Lansing, MI is near the Red Cedar River, Sycamore Creek, 56 reservoirs, 469 rivers, and 1,771 lakes. National Gunsmithing services are now available. We now buy & sell used guns! If you like hunting, we're here to get you all set up with everything you need. Popular pursuits include whitetail deer, elk, bear, pheasant, wild turkey, waterfowl, and small game. If fishing is more your speed, we have all of your tackle to catch the legal limit. Common catches are bream/bluegill, brown trout, northern pike, small mouth bass, walleye, and suckers. We also carry plenty of supplies for hiking, kayaking, canoeing, tubing, and camping. Our shop services are available to spool reels, mount and boresight rifle scopes, clean guns, cut arrows, tune bows in our 10-yard archery lane, and anything covered by your Firearm Service Plan. Whether it's a cold, snowy winter or a warm summer day, we've got the seasonal accessories to fit your outdoor adventure. While you're in the area, be sure to check out local events like the Color Cruise and Island Festival, Grand Ledge Beer Festival, or the wide assortment of events on the rivers and lakes throughout the summertime.